Black Friday Sales Are Here!!







SAVE UP TO $1,000 ON OUR CERAMIC COATINGS, PAINT PROTECTION FILM AND AUTO DETAILING!
5 YEAR CERAMIC COATING SPECIAL
This 5 year coating special is BY FAR the most popular special each year. They sell out the fastest. This applies to any size commuter vehicle. This includes a 5 Year Sediment Suspension coating on painted surfaces. We also coat the wheel faces and windshield. The prep includes the decontamination wash, clay treatment and enhancement polish.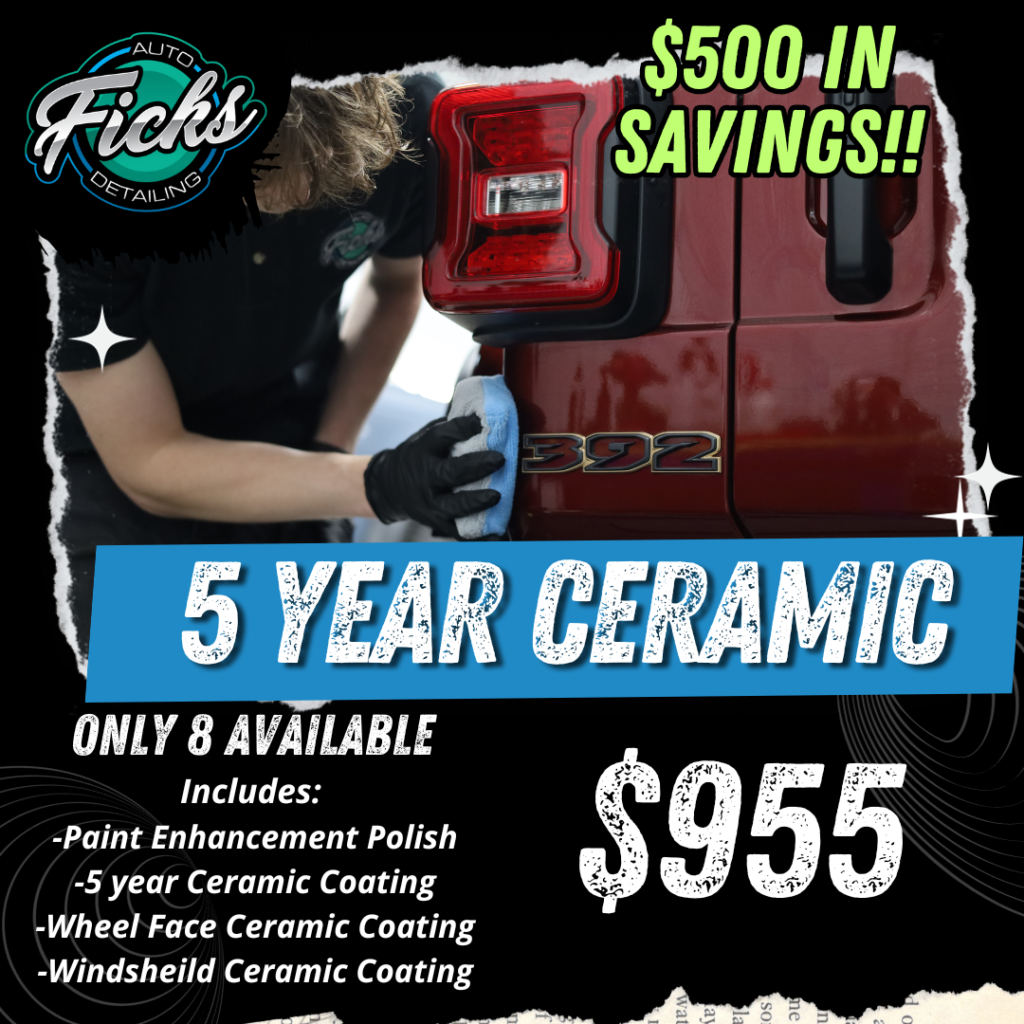 1 YEAR OF MAINTENANCE DETAILING
Every year we do our annual maintenance special. It is a full year of monthly details to keep your ride looking amazing. This program has limited spaces available. So if you're on the program, renew. If you're not, snag them while you can. This will keep your ride in brand new condition all year round!
This will also gets you V.I.P access and guarantees you a spot in our schedule every single month.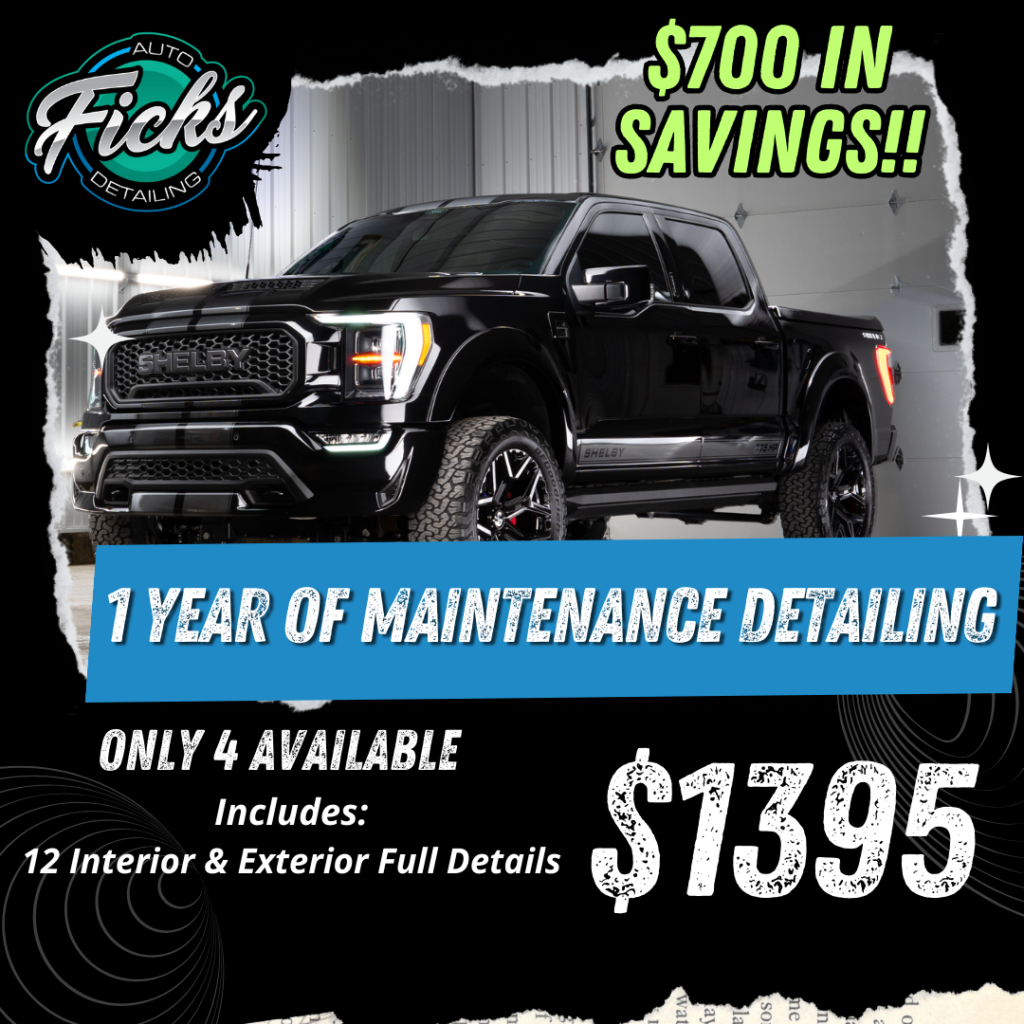 3 DETAILS FOR THE PRICE OF ONE
3 Details for the price of one! This special includes any size commuter vehicle. The detail includes a 2 step clean and protect of the interior and exterior of the vehicle. This special is not intended as 3 rehabs on neglected vehicles. It can be used on multiple different vehicles.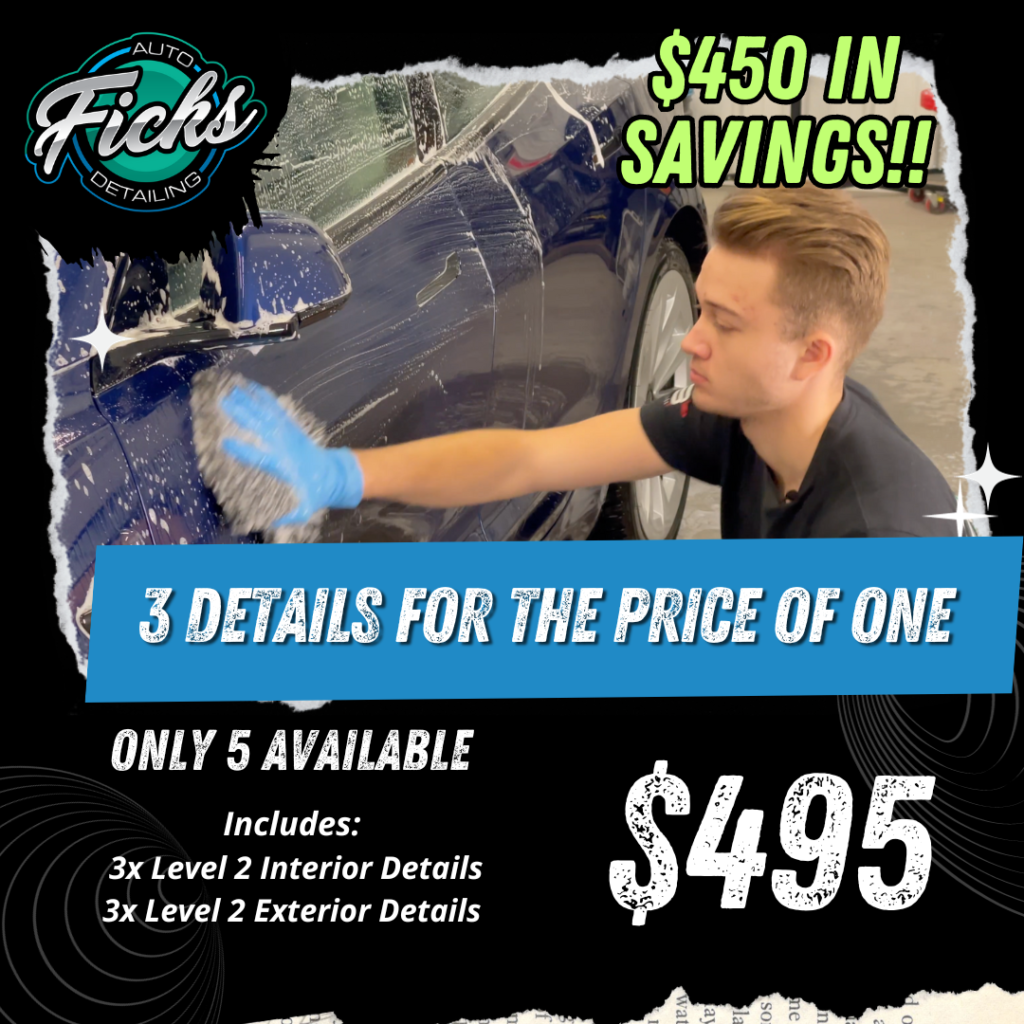 This special is at a HUGE discount! This is the first time we have offered a special like this… We had a ton of request for it so here we are! This is going to get your paint protected for 3 years and provide you with some of the best window tint on the market!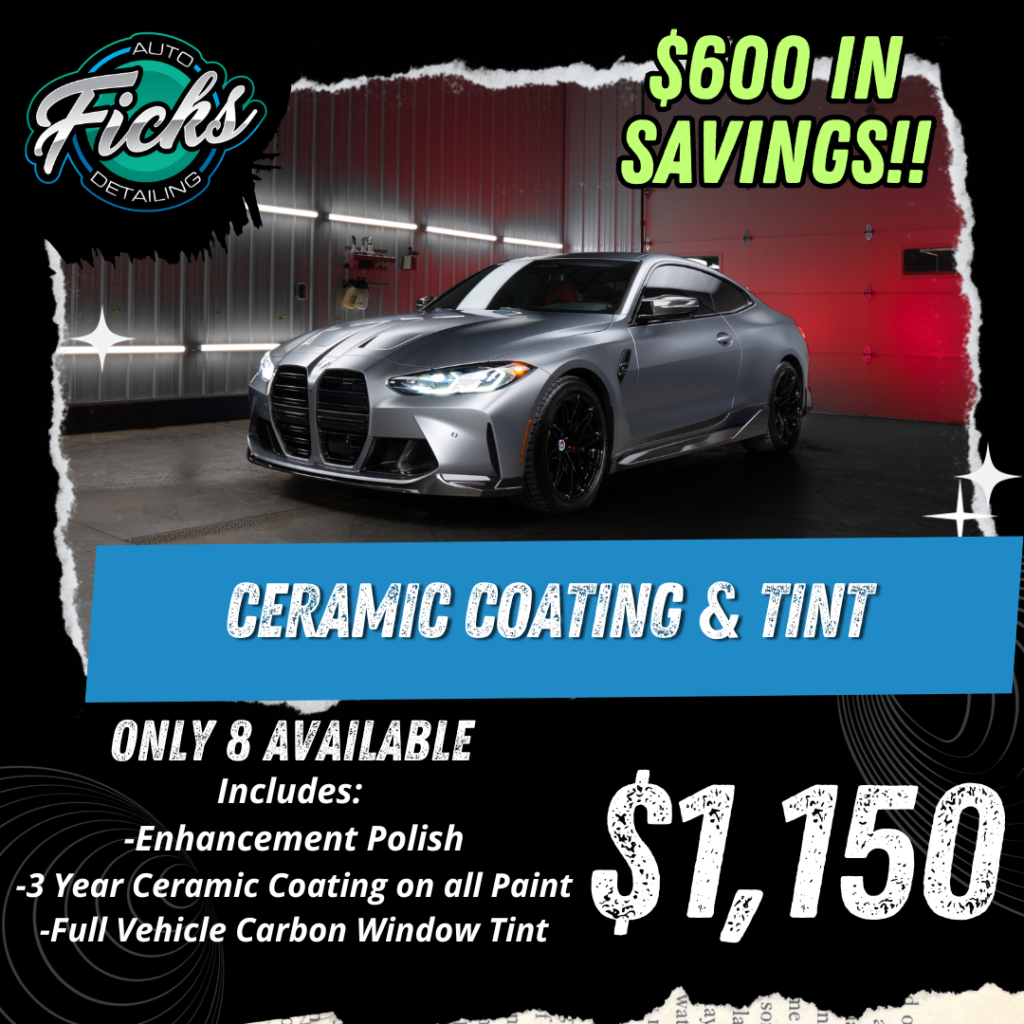 NEW VEHICLE PROTECTION PACKAGE
This special is at a HUGE discount! This special is intended for the person that either plans on buying a new vehicle in the next year and wants the best price we offer or someone who has just recently purchased a vehicle and wants to make sure it stays looking new for a decade!