Top Rated Car Detailing Freeland MI
At Fick's Auto Detailing, we are more than just your typical wash and wax… our professional car detailing in Freeland MI will make your vehicle shine!
The Best Car Detailing
Freeland MI
It's time to get your car looking better than it ever has before. When you take your car in for detailing at Fick's Auto Detailing, it will be professionally detailed, inside and out. You'll also have the opportunity to choose one of our packages for a deeper clean. We offer entire exterior detailing, interior detailing, and headlight restoration. You won't be disappointed when trusting us to detail your ride.
For more information on our car detailing Freeland MI, call us today!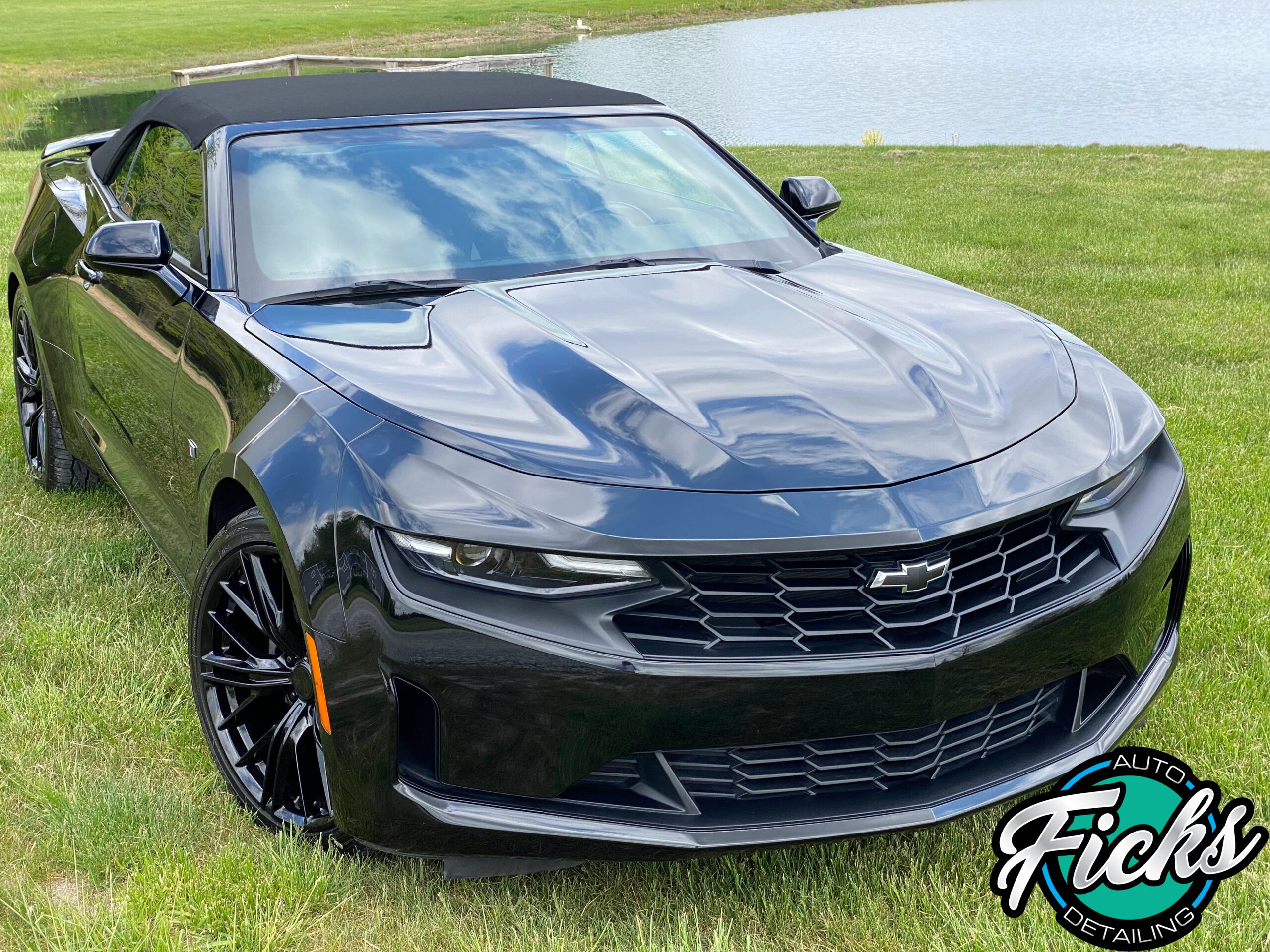 See What Our Customers Are Saying
Jason Boler
⭐⭐⭐⭐⭐
Logan is great to work with. His team did a top notch job. My truck looks excellent after the Paint Protection Film and Level 3 Ceramic Coating.
Jason Colberg
⭐⭐⭐⭐⭐
Amazing high quality work performed!! Crew were professional and timely and treated my vehicle as their own. I was so excited with the results of their Level 3, ceramic coating package. The fun thing was that they were equally as excited!! Top notch care!!!
daniel geister
⭐⭐⭐⭐⭐
I had the Executive Ceramic Coating package; the Track Pack Paint Protection Film package; (3) window tinted; and Mr Logan Fick drove to Dearborn, MI , picked up my car in his enclosed trailer to bring back to his shop to work on.
Danielle Bersano Ross
⭐⭐⭐⭐⭐
Highly recommend! Easy to communicate with, did a great job & a good value! Will definitely use again!
Professional Car Detailing in
Freeland MI
At Ficks Auto Detailing, we are dedicated to providing top-quality service and customer satisfaction – we do everything to meet your expectations. With various packages to choose from, we're sure you'll be happy working with us.
We are committed to providing high-quality car detailing services throughout Freeland MI. Our experienced technicians will provide you with an unparalleled level of service that ensures your vehicle looks new when finished. We offer packages for basic maintenance washes and in-depth cleansings, all leading up to paint correction or ceramic coating if desired! Whatever package suits you best will be perfect because of our meticulous care towards each customer's needs.
Car detailing Freeland MI  provides an array of services. For almost any automobile owner, we provide a package. Our team can address every vehicle type, regardless of make or model! Read on to discover more detail regarding our detailing packages and hit "book now" when you are ready to restore your vehicle's look.
Wash, Clay, & Seal (Exterior Detail)
What Are The Benefits of Auto detailing?
Detailing your car regularly can help to protect and maintain the value of your vehicle. Car detailing in Freeland MI  is a great way to keep up on maintaining and improving the appearance of your automobile while also taking steps toward protecting its future value. Our professional detailers proudly serve our customers with an eye toward detail while also using the latest industry techniques and technologies. Also, extend the life of your car's paint job by preventing rust and corrosion from setting in. Car detailing doesn't have to be a hassle – our car wash packages make it easy!
Auto detailing Freeland MI  can help you to keep your car looking new for years to come. This is the best option for people who are too busy with work or children that they don't have time to wash their vehicles any other way. Car detailing in Freeland MI typically costs less than getting your car painted, making it a great way to invest in its aesthetic appearance.
Auto detailing is also a safer alternative to washing your vehicle alone. Auto detailing [get_location_title] can help you to save time and maintain the value of your car. Our packages are one of the most beneficial services that we offer to our customers. Auto detailing is the best way to protect your vehicle's appearance over time, and it comes with a long list of benefits for vehicle owners today.
Check out our Paint Protection Film page for more details.
Why Choose Our Auto Detailing Services?
We use high-quality products and equipment to make sure that your car gets the best treatment. Auto detailing Freeland MI doesn't cut corners, and we make sure to provide our clients with practical, full-service at affordable prices.
Our team of experts takes their time to carefully clean your vehicle's exterior and interior with a standard checklist that is customized according to the type of car you have and the level of detailing needed. Fick's Auto Detailing offers a complete package for your vehicle, and we make sure that all areas, including its engine bay, trunk, and even the undercarriage, get proper attention.