The ultimate car
detailing Freeland MI
From your basic detail to complete paint protection, Fick's Auto Detailing will get your vehicle looking the best it ever has. Serving Saginaw, Auburn, Midland, and Bay City MI.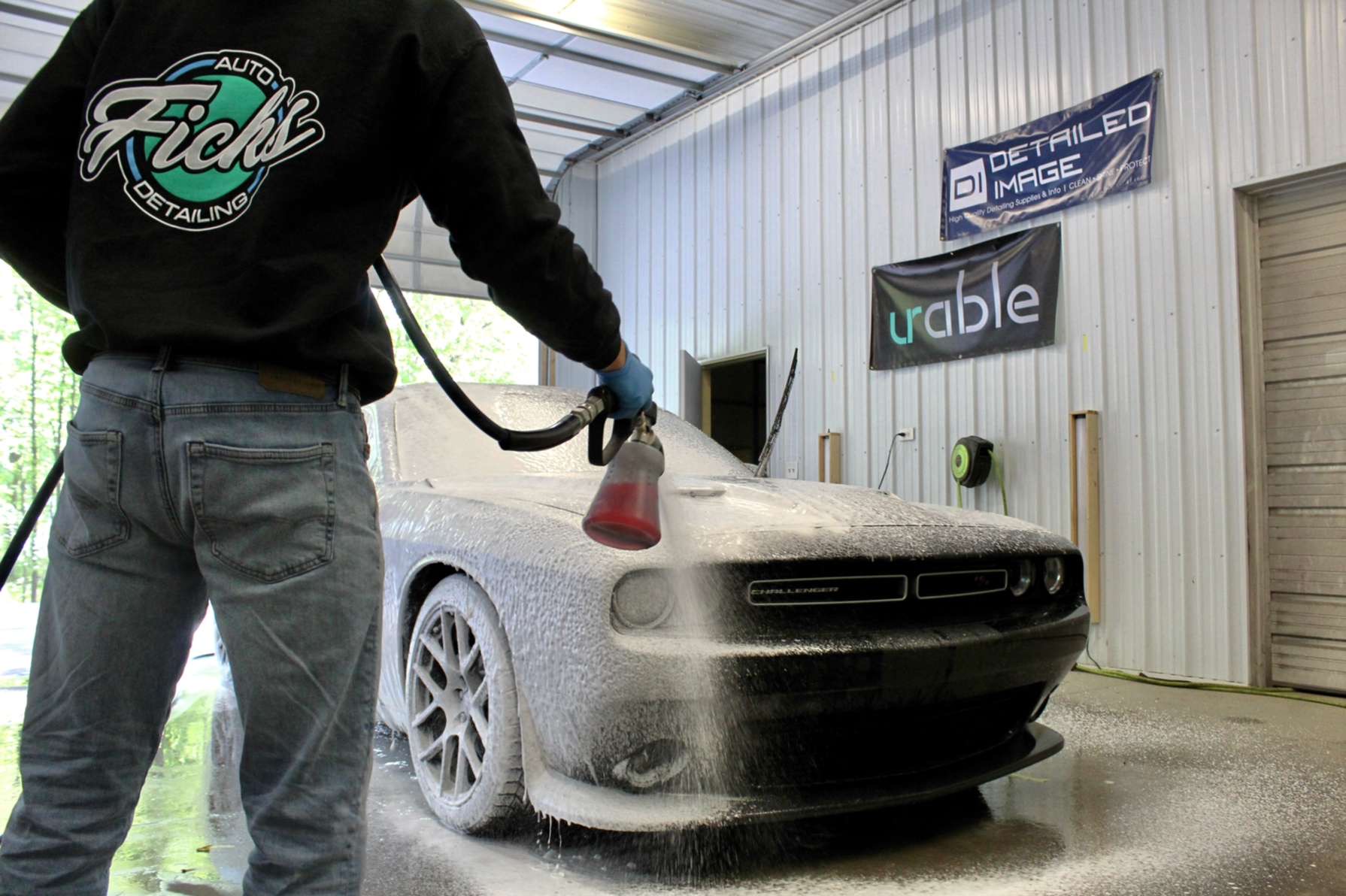 Here at Fick's Auto Detailing we're creating a new standard and focusing on completing quality work. We specialize in car detailing Freeland MI, ceramic coating, paint correction, and paint protection film. It is our mission to deliver the best possible results to our customers that support us each and every day. 
When it comes to keeping your vehicle looking new and maintaining that look, that's our specialty. We are here to help our customers not only with our services but also to educate you to ensure your vehicle stays in immaculate condition.
What services do we offer?
At Fick's Auto Detailing, we offer the best in professional ceramic coatings with SB3. Offering 3 different packages (Solo, Alpha, & Trinity) we promise we can fit every vehicle's needs. We even offer a full line of addons where we can protect your entire vehicle, inside and out.
Whether you need the interior or exterior of your vehicle detailed, Fick's has the solution. Due to our attention to detail, our professional car detailing services will leave your car looking and feeling brand new. You can trust we will treat your vehicle like our own every time.
Your vehicle's paint is one of the most important aspects of the overall look. Our tiered paint correction services are set up to give your car the attention it needs and deserves. In order to enhance and restore the paint, we focus on eliminating imperfections, scratches, and oxidation.
With an intense focus on the details of every PPF install, we deliver an uncommon level of quality in all of our paint protection film installations. We have approaches to fit every use case for your vehicle from a daily driver to a priceless exotic car
Fick's Auto Detailing takes pride in delivering quality service that lasts. We have the experience it takes and the pride in delivering premium service for all your automobile needs here in Freeland MI. When we're done with your vehicle, you'll drive away feeling like you just drove off the lot. Come see us today to get your car looking it's absolute best at a competitive rate.
When it comes to car detailing Freeland MI, Ficks Auto Detailing is one of the leading auto detailers in the area using state of the art technology to protect your vehicle's paint for the long haul. All our technicians are certified and trained Ceramic Coating installers and are up to date on the latest changes in the industry.
Fick's Auto Detailing offers SB3 ceramic Coatings which has a full range of Ceramic coatings that will meet your vehicle's needs and help protect against sun damage and oxidation. Unlike traditional waxes and sealants, SB3 coatings last for years of protection. You can expect to see results in just one application!
Our ceramic coating Freeland MI service is the best around because we use the best products on the market. SB3 Coatings are made with high-quality ingredients that go beyond what other companies offer. Only premium ceramic nano particles are used in the formulations so you get maximum durability, glossiness, and shine every time. With us, your vehicle is always protected from harmful UV rays as well as road salt corrosion – no matter where you live or drive it!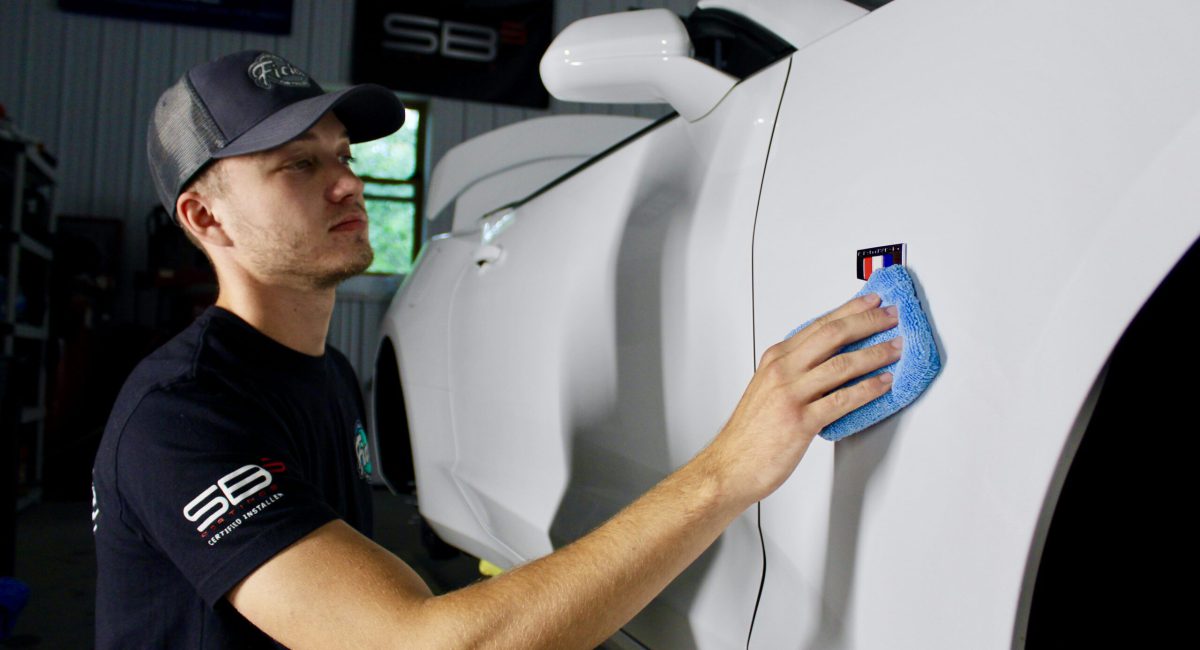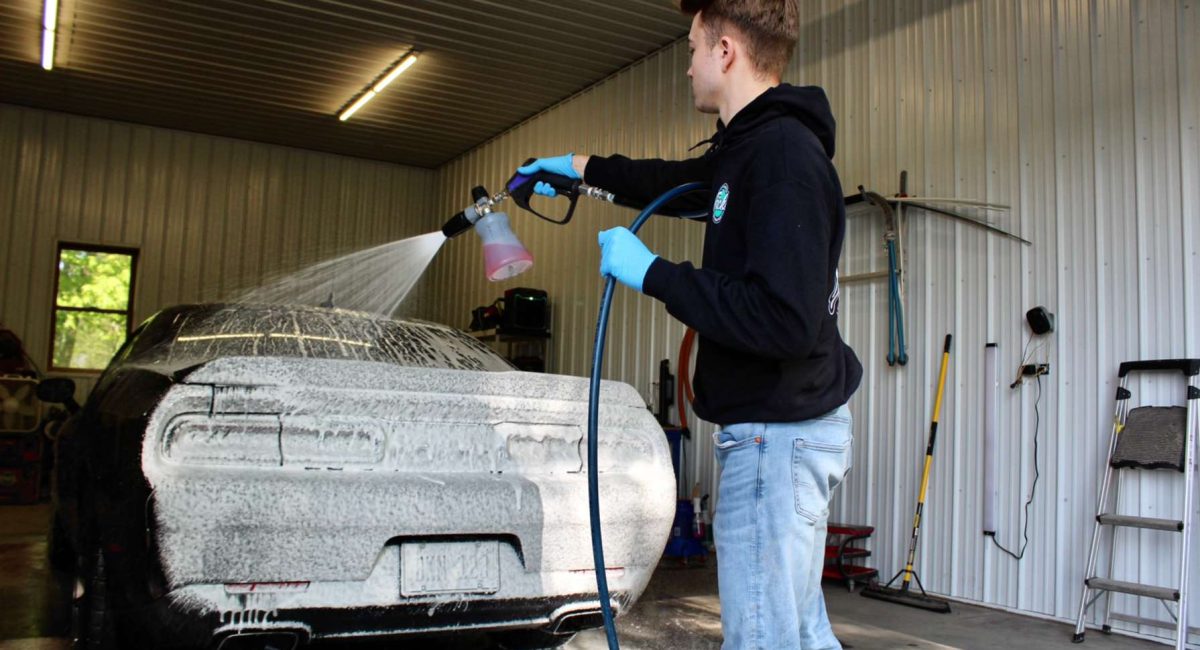 Are you looking for more than a car wash or car detailing in Freeland MI that is second to none?
Here at Fick's Auto Detailing, we have the best technicians in the business, and our attention to detail and quality will leave your vehicle looking better than ever before. We understand how important it is for your vehicle to be clean, so we take our time with each one of our customers' cars. You can trust us with all of your detailing needs because we are professionals who care about every customer that walks through our doors.
When you come into Fick's Auto Detailing, you will receive an experience like no other. We treat every customer as if they were family and make sure their car looks its absolute best when they drive away from here. If you want a professional car detailing Freeland MI job done on your car then look no further than Fick's Auto Detailing! Call today and schedule an appointment! (989) 217-3229
Do you have a car that has been neglected?
We know how much your car means to you. That's why we take the time and care to make sure it looks better than new. Our paint correction services focus on improving the factory finish and acheiving an even tone of color, while removing scratches, oxidation, swirl marks, water spots and other imperfections from your vehicle's paint surface. You can trust us with all your auto detailing needs because we are committed to excellence in every aspect of our business – from customer service to quality workmanship.
Let Ficks Auto Detailing restore your vehicle's beauty today!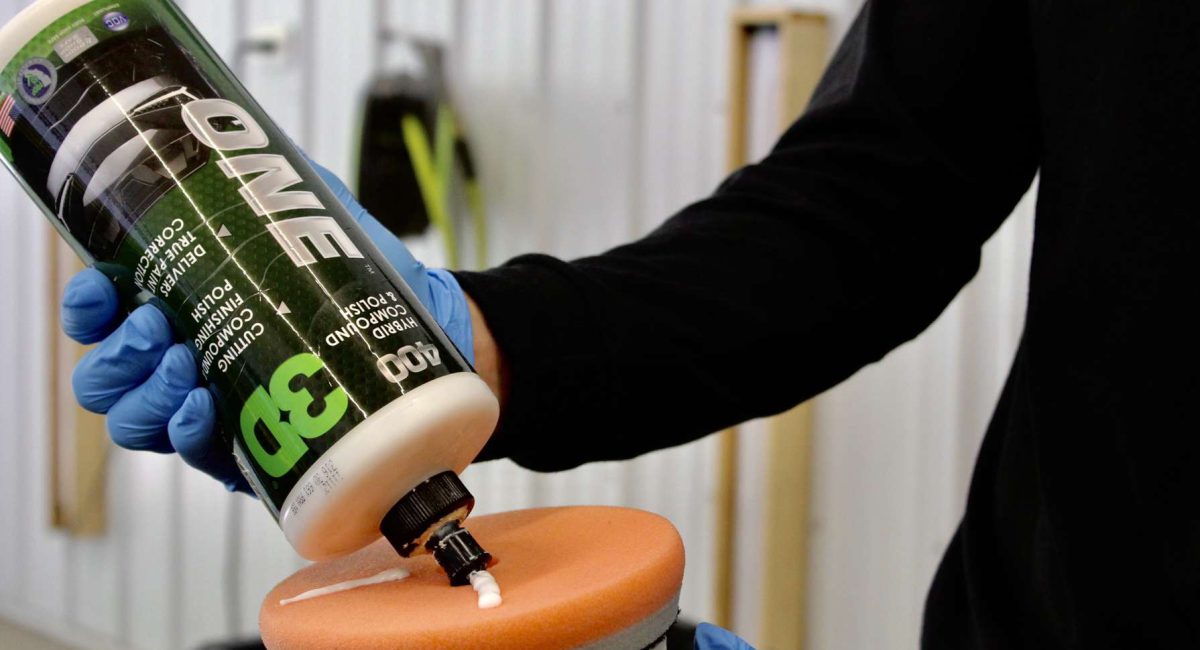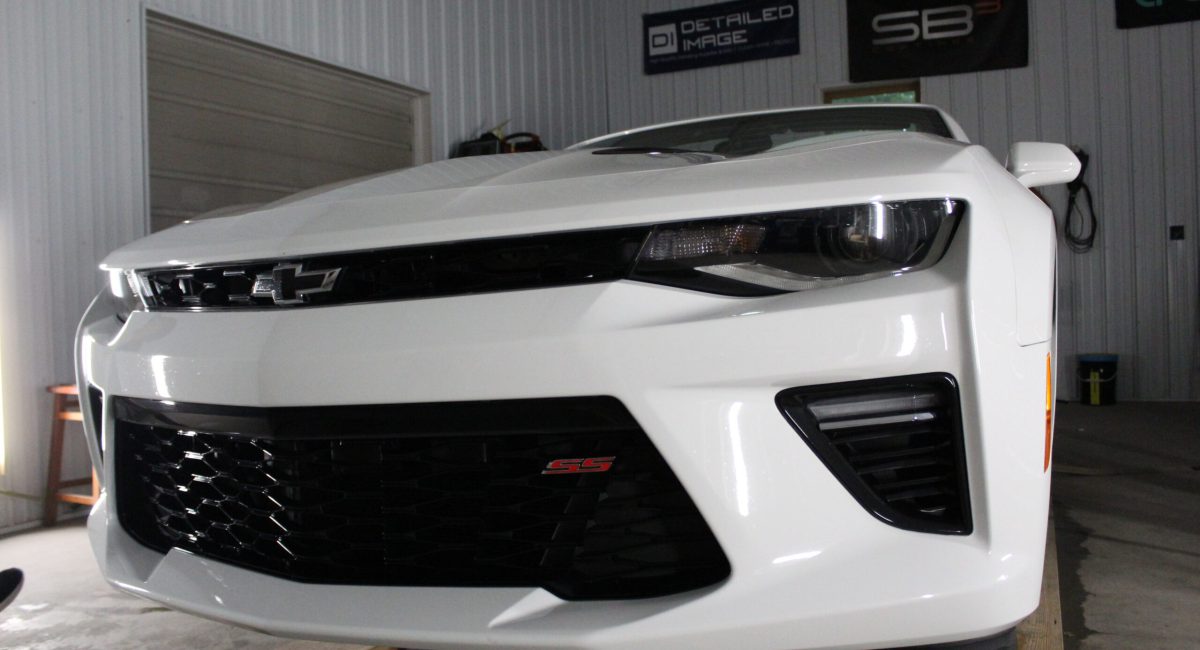 You might be surprised to learn that the paint on your car is actually more fragile than it looks. It's not just about scratches and swirl marks, either. Even the most minor damage can lead to rusting over time if left untreated. And when it comes to cars, rust equals money down the drain – so why risk it?
That's where we come in! We offer high-quality PPF installations for every type of vehicle out there – from daily drivers to exotic supercars. Our team has decades of experience working with all types of vehicles and knows how important quality is when protecting your investment. When you choose us as your partner, you get peace of mind knowing that our installers will treat your vehicle like their own and do everything they can to protect its value for years to come!
If you want nothing but the best protection for your vehicle, look no further than our team here at Fick's Auto Detailing! We offer top-of-the line PPF Freeland MI installations at affordable prices without sacrificing any level of quality or attention to detail whatsoever! Whether you drive a daily driver or an exotic supercar, we have solutions that are perfect for both situations – plus many others in between! Trust us with one simple phone call today and let us show you what makes us different from other companies offering similar services out there on the market today!
What our customers are saying?
Adam Jankowiak
2022-02-03
Fick's Auto Detailing provides superior work and customer service that are second to none. They take time to ensure no small details are overlooked and it certainly shows in the final product. After getting my truck ceramic coated, I was blown away with the results and wished I had done it sooner. You will not be disappointed! Logan and his team are honest, personable, and extremely dedicated to their craft. Highly, highly, highly recommend!!
Had the ceramic coating put on our 1992 Bronco. The car looks marvelous ! A lot of attention was paid to detail . Everyone there was friendly and professional !!
toria montgomery
2022-01-12
When I went to Fick's Auto Detailing it was an amazing experience. Logan was very honest about the services and gave me realistic expectations on what results I would see from the services provided. I ended up going with their level 3 ceramic coating package, and my vehicle has never looked as good as it does after Fick's got done with it! I would recommend Fick's Auto Detailing to anybody if they were looking for the best ceramic coating specialist around. Thanks again guys!
gavin hokanson
2022-01-12
Ficks installed paint protection film on my vehicle. They did such an amazing job it's almost like it's not even on there but still provides amazing protection. I wouldn't trust anybody else with my car!
Great service and great results. Got my brothers car detailed for Christmas and Logan and his team did a phenomenal job!
Jennifer Hokanson
2021-12-20
Logan and his team at Ficks installed a full front paint protection film and also put his ceramic coating on. My new yukon looks awesome and I'm so happy it's protected from rock chips!
Awesome work!! Very professional. They did a great job on my truck. I'll be sending by Harleys his way this winter.
I am very pleased with the detailing work that Logan and team did on my families vehicle. We will for sure use Ficks Auto Detailing again and would highly recommend that you do also.
[rkfrt-details title="About Freeland" location="Freeland, Michigan" limit="10"]
[rkfrt-neighborhoods title="Freeland" location="Freeland, Michigan" limit="30" sort="desc"]
[rkfrt-activities title="Things To Do in Freeland" location="Freeland, Michigan" limit="30" sort="desc"]
[rkfrt-map title="Fick's Auto Detailing" location="Freeland, Michigan" zoom="8" neighborhood="true" activities="true"]
[rkfrt-directions title="Directions To The Shop" city="Freeland, Michigan" address="1420 Wheeler rd 48611 Auburn, Mi" pins="5"]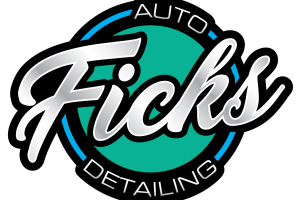 Hours:
Mon – Fri 8:00AM-6:00PM
Sat 9:00AM-3:00PM
Sun Closed