Paint Protection Film in Troy
If you are looking to take your vehicles protection to the next level, then our PPF service is what you need.
What our customers are saying?
Adam Jankowiak
2022-02-03
Fick's Auto Detailing provides superior work and customer service that are second to none. They take time to ensure no small details are overlooked and it certainly shows in the final product. After getting my truck ceramic coated, I was blown away with the results and wished I had done it sooner. You will not be disappointed! Logan and his team are honest, personable, and extremely dedicated to their craft. Highly, highly, highly recommend!!
Had the ceramic coating put on our 1992 Bronco. The car looks marvelous ! A lot of attention was paid to detail . Everyone there was friendly and professional !!
toria montgomery
2022-01-12
When I went to Fick's Auto Detailing it was an amazing experience. Logan was very honest about the services and gave me realistic expectations on what results I would see from the services provided. I ended up going with their level 3 ceramic coating package, and my vehicle has never looked as good as it does after Fick's got done with it! I would recommend Fick's Auto Detailing to anybody if they were looking for the best ceramic coating specialist around. Thanks again guys!
gavin hokanson
2022-01-12
Ficks installed paint protection film on my vehicle. They did such an amazing job it's almost like it's not even on there but still provides amazing protection. I wouldn't trust anybody else with my car!
Great service and great results. Got my brothers car detailed for Christmas and Logan and his team did a phenomenal job!
Jennifer Hokanson
2021-12-20
Logan and his team at Ficks installed a full front paint protection film and also put his ceramic coating on. My new yukon looks awesome and I'm so happy it's protected from rock chips!
Awesome work!! Very professional. They did a great job on my truck. I'll be sending by Harleys his way this winter.
I am very pleased with the detailing work that Logan and team did on my families vehicle. We will for sure use Ficks Auto Detailing again and would highly recommend that you do also.
Paint Protection film Troy Mi
Paint protection films are a great way to protect your vehicle from damages that rock chips and other outside sources can cause. Paint protection films help to prevent rock chips, mild abrasions, repel water, dirt, and other debris from your vehicle's painted surfaces which help to prevent fading and discoloration. PPF helps to increase the resale value of a car as it will stay looking newer for an extended period of time! This service is far beyond your average car detailing Troy, MI service 
Here at Fick's, our team is focused on the details of every PPF install we do for your vehicle. We strive to deliver incredible results every time! No matter what type or make vehicle you drive – from daily drivers with simple needs all the way up to priceless exotics which require higher quality installations than most companies offer- we can meet those demands without fail each time. Our staff takes great pride in their craftmanship as well being able handle any request put before them professionally no matter how tricky it may seem at first glance.
Incredible Paint Protection
Why you should choose Fick's Auto Detailing
for paint protection film

Ficks Auto Detailing is a STEK USA Paint Protection Film Certified Trained Installer. We make sure to provide our customers with a fantastic PPF Troy MI experience.
Paint protection film Troy MI restores paint on vehicles damaged by environmental factors such as acid rain. Paint protection polishes remove scratches and other blemishes, allowing the paint protection film to stay on longer. We are committed to providing you with high-quality services that do not interfere with your safety or daily driving needs. Our Clear Bra Troy MI will enhance the look of your car while protecting it from swirl marks, scrapes, and minor scratches using industry-leading techniques. Whatever PPF Troy MI package services you are looking for, Ficks Auto Detailing has got you covered!
Experience You Can Count On – Ficks strives to provide our customers with a Top Tier experience with our paint protection film services by using state-of-the-art software, computer cut patterns, and custom-fitted PPF to ensure you get maximum coverage! 
Insured – We carry a $1,000,000 insurance policy for our facility and the vehicles we work on. Rest assured knowing your vehicle is covered. 
Done Right The First Time – We know your time is valuable. Using the most advanced technology & techniques, we install PPF on your vehicle to current industry standards. 
ONE-STOP SHOP – Ficks can handle all of your car detailing, ceramic coating, paint correction, and paint protection film needs, all in one location. No need to run your vehicle all over to different shops.
CLEAR EXPECTATIONS – We know it stinks to pay for a service and have it fall short of what you expected. We will take the time to explain to you what you can expect from each service!
Benefits of using clear paint protection film
Clear PPF is applied to the vehicle's exterior and protects it from scratches and dirt and can protect your car from damages such as rock chips and bug splatter that can lead to permanent damage. This will also prevent rust or corrosion that causes paint to fade. Our packages will reduce the need for paint touch-ups due to weathering. Paint protection film Troy MI will add an extra layer of protection against UV rays which cause paint fading also will help preserve your car's finish, preventing the need to repaint every year or two, which comes with a hefty price tag. 
Clear PPF will reduce swirls and marring caused by improper washing techniques and reduce the need to use our paint correction Troy MI service. This will also eliminate the need for those paint protection film car washes or dry cleaning services and will allow you to spend less time and money on maintaining your vehicle, so more time can be spent enjoying it! Call us today to learn more about our services at Ficks Auto Detailing.
[rkfrt-details title="About Troy, Michigan" location="Troy, Michigan" limit="10"]
[rkfrt-neighborhoods title="Troy, MI" location="s, MI" limit="30" sort="desc"]
[rkfrt-activities title="Things To Do in Troy, MI" location="Troy, MI" limit="30" sort="desc"]
[rkfrt-directions title="Directions to Ficks Auto Detailing" city="Troy, MI" address="1420 Wheeler rd 48611 Auburn, MI" pins="5"]
[rkfrt-activities title="Things To Do in Troy, MI" location="Troy, MI" limit="30" sort="desc"]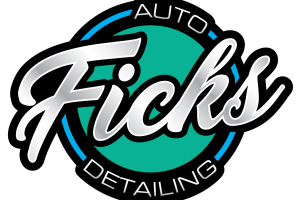 Hours:
Mon – Fri 8:00AM-6:00PM
Sat 9:00AM-3:00PM
Sun Closed