Professional Ceramic Coating Novi
 

MI

If you're tired of washing your car for hours and never getting the results you want, Ceramic Coatings are for you. When you get a Ceramic Coating from Fick's, You'll wonder why you haven't done it sooner…
High Quality Ceramic Coating Novi MI
What is a Ceramic Coating Novi MI?
Ceramic Coatings are a tough & durable layer on top of your paint. This treatment is created by applying a protective coat of nano-ceramic particles to the surface of the vehicle. When we apply this coating it will protect your vehicle from the harsh elements the road has to throw at it. It will also give your vehicle an incredible shine and makes it much easier to clean! Contact Us to learn more about our paint protection services.
Fick's Auto Detailing is the only SB3 Certified Installer in the Tri-Cities
Benefits of Ceramic Coatings Novi MI
Enhances the look of the paint – When we apply our Ceramic Coatings it will give your vehicle a gloss that you won't believe. 
Additional layer of protection from elements – Ceramic Coatings protect your vehicle from being damaged by bird droppings, tar, tree sap & corrosion from salty road conditions
Car stays cleaner for longer – The Ceramic Coatings we offer have self cleaning properties which will allow dirt to roll off the paint much easier, keeping your vehicle cleaner for longer periods of time. 
Years of protection – When a Ceramic Coating is applied by a professional like Fick's Auto Detailing. We can guarantee they are going to last a full lifetime of the coating, we offer 1 – 7 year Ceramic Coatings.
No waxing or sealing for the life of the coating –  When our ceramic coatings are applied to your paint it creates a powerful bond which cannot be washed away. 
Makes removing bugs a breeze – We all know the pain of trying to remove bugs that have been baked on your vehicle's paint. Ceramic Coatings are here help you avoid that, Bugs are going to be easy to remove.
See What Our Customers Are Saying
Jason Boler
⭐⭐⭐⭐⭐
Logan is great to work with. His team did a top notch job. My truck looks excellent after the Paint Protection Film and Level 3 Ceramic Coating.
Jason Colberg
⭐⭐⭐⭐⭐
Amazing high quality work performed!! Crew were professional and timely and treated my vehicle as their own. I was so excited with the results of their Level 3, ceramic coating package. The fun thing was that they were equally as excited!! Top notch care!!!
daniel geister
⭐⭐⭐⭐⭐
I had the Executive Ceramic Coating package; the Track Pack Paint Protection Film package; (3) window tinted; and Mr Logan Fick drove to Dearborn, MI , picked up my car in his enclosed trailer to bring back to his shop to work on.
Danielle Bersano Ross
⭐⭐⭐⭐⭐
Highly recommend! Easy to communicate with, did a great job & a good value! Will definitely use again!
Fick's Executive Ceramic Coating
Ficks Signature Ceramic Coating
We've Got The Answers!
What Is Ceramic Coating?
True ceramic coating is a long-term nanoscopic exterior automotive paint treatment and protectant that is applied in a liquid form and cures to form a hard layer on top of the paint. Essentially, it's the candy shell that protects the paint's delicious chocolate center.
What are the benefits of ceramic coating?
Ceramic coating has several benefits but we want to focus on the most important ones such as UV protection, chemical staining protection, unmatched gloss,minor scratch resistance and the ease of clean that ceramic coating provides.
When should I get my vehicle Ceramic Coated?
You should get your vehicle coated as soon as you get it. This is the best way to ensure everything on the vehicle will stay protected & it will preserve that brand new look.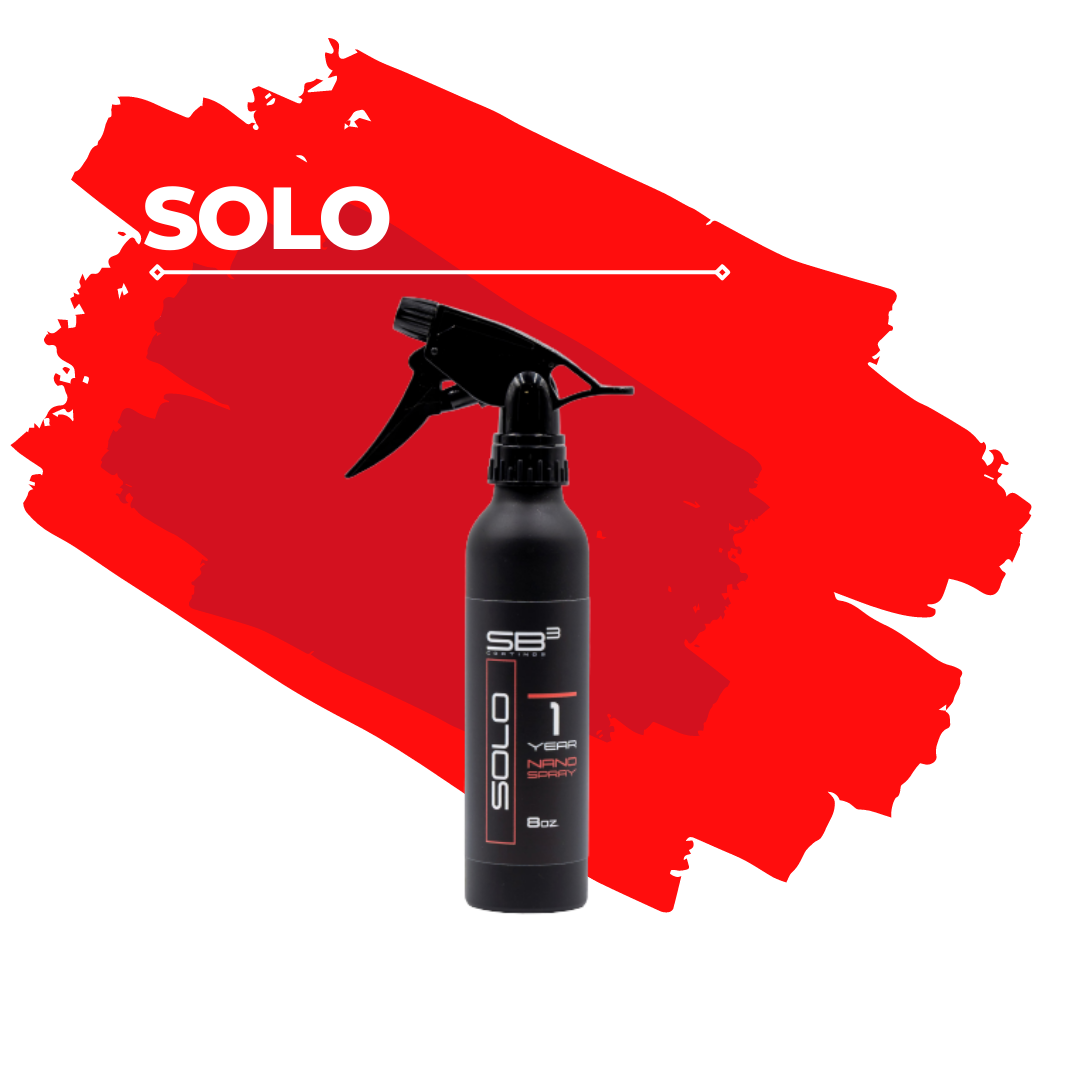 SB3 Solo Coating
When you purchase Level 1, you are receiving a great entry level protection package. This includes enhancement polish, cleaning of the engine bay, and SB3 Solo Ceramic Coating. This service delivers amazing gloss and incredible water beading, and is a great topper for any of our other coatings.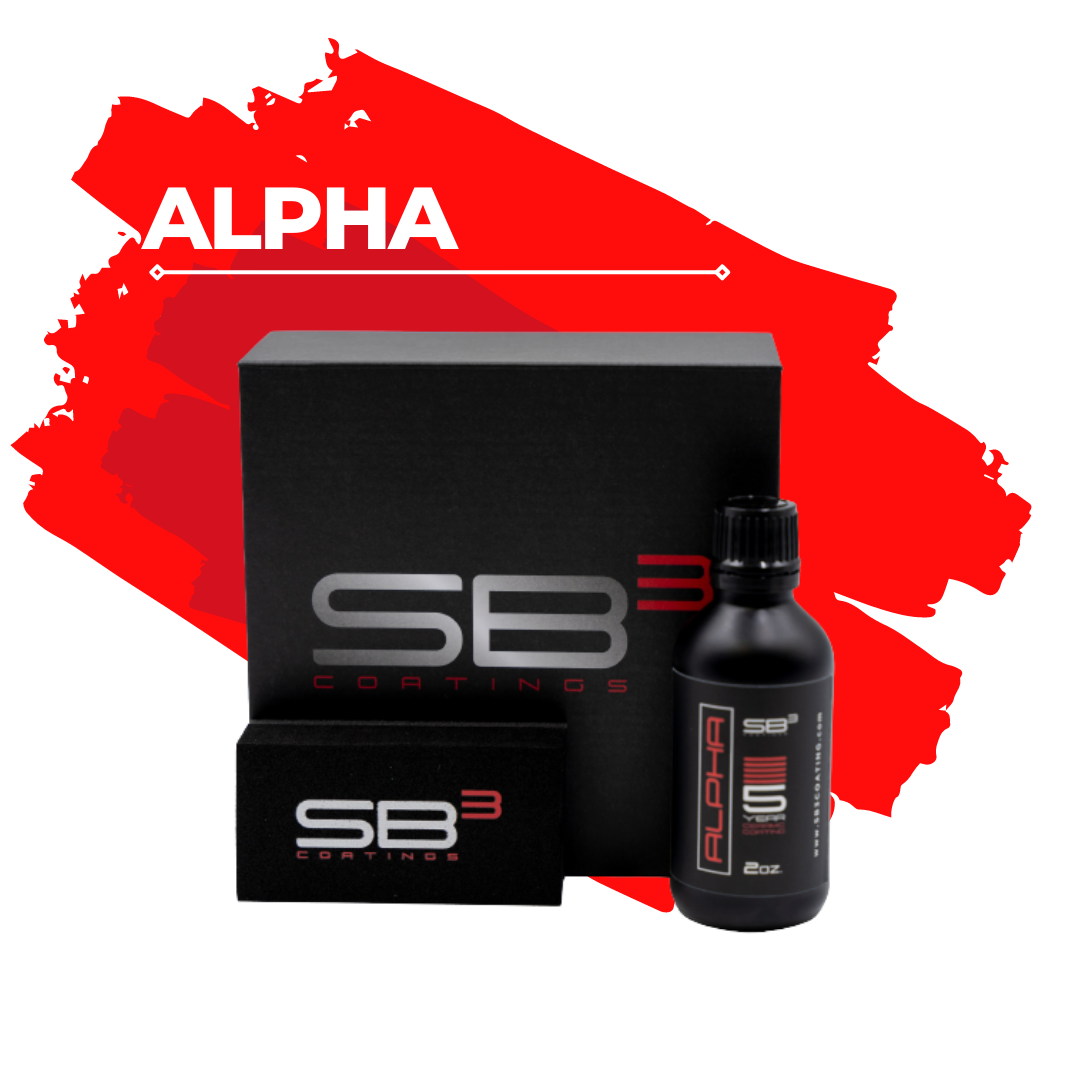 SB3 Alpha Coating
This package includes various additional services, including Ceramic Coating, complete cleaning, engine bay cleaning, and SB3 Alpha ceramic coating application. This level will provide 5 years of protection and create a gloss/slick look to your vehicle.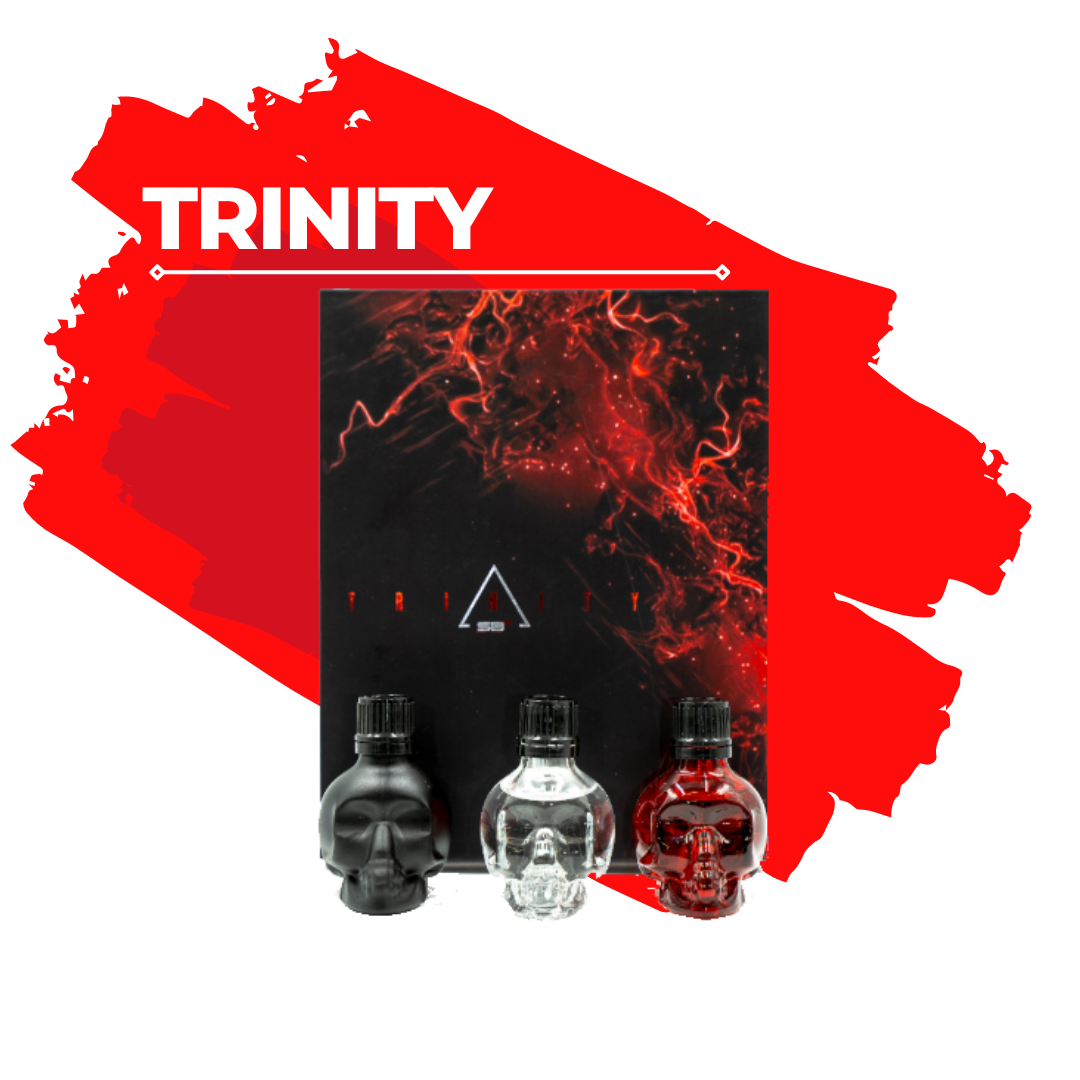 SB3 Trinity Coating
This is the most expensive level of protection that will provide 7 years of protection and will outweigh any other car detailing Novi MI service. The Level 3 Ceramic coating offers everything from Ceramic Coating, Engine Bay Cleaning, Wheels Polishing/Trim Polish, Interior Detail-Full Detail, and SB3 Trinity Ceramic Coating!
A Ceramic Coating is a product that is applied to your vehicle to protect it from dirt, scratches, and more. Ceramic Coatings can be applied to any surface of your vehicle, including wheels, rims, bumpers, paint, chrome trim, and more. Ceramic Coating Novi MI also has an unsurpassed glossy finish with mirror-like reflection! We offer different levels of protection in order to service any vehicle, and to stand out above all the car detailing Novi MI shops.
Ceramic Coating is a popular service that we provide at Ficks Auto Detailing. We offer many benefits for your vehicle to better suit your needs. If you're interested in learning more about the different levels of services that we provide for Ceramic Coating, please don't hesitate to give us a call! We serve Ann Arbor, Auburn, Alma, Bay City, Birch Run, Buena Vista, Breckenridge, Bridgeport, Clio, Dearborn, Essexville, Fenton, Flint, Frankenmuth, Freeland, Genesse County and Hemlock.
Our goal is to give you all of the options to make an informed decision about your service selection.
The Benefits of Having a Ceramic Coated Vehicle
Low maintenance and last for years.
Ceramic coating Novi MI provides superior protection against corrosion, acid rain, bug splatter, and more.
This coat strengthens your car's exterior with Native SBC (Self-Bonding Ceramic) technology, like a bulletproof vest for your vehicle.
These are far more effective than waxes or paint sealants. Ceramic goes all the way through your clear coat and binds to it, whereas waxes sit on top of the finish and they slide off after a few washes.
This also provides hydrophobic properties for your vehicle's exterior. This means water beads and rolls right off the finish. Ceramic Coating also helps you maintain your exterior by keeping it clean and dirt-free for more extended periods.
Car detailing Novi Mi promotes high-quality services, quality customer service, and competitive rates.
Turn heads with a flawless finish every time you take a drive. Our experts can make a massive difference in the look of your vehicle with absolute perfection- and it doesn't have to cost an arm and a leg!
[geocentric_weather id="68c12879-753f-4e5e-b94a-dcf495a3743e"] [geocentric_about id="68c12879-753f-4e5e-b94a-dcf495a3743e"] [geocentric_neighborhoods id="68c12879-753f-4e5e-b94a-dcf495a3743e"] [geocentric_thingstodo id="68c12879-753f-4e5e-b94a-dcf495a3743e"] [geocentric_busstops id="68c12879-753f-4e5e-b94a-dcf495a3743e"] [geocentric_mapembed id="68c12879-753f-4e5e-b94a-dcf495a3743e"] [geocentric_drivingdirections id="68c12879-753f-4e5e-b94a-dcf495a3743e"] [geocentric_reviews id="68c12879-753f-4e5e-b94a-dcf495a3743e"]